Inga Balciuniene
Spiritual Healer and Empath, Yoga Instructor E-RYT 500, Yoga Therapist C-IAYT, Vedic Chanting Teacher, Founder of Florida Yoga Academy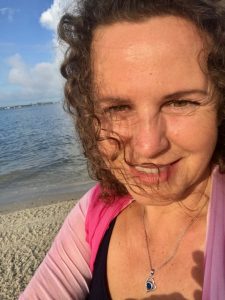 First certified to teach yoga through "Light and Easy Yoga" in 2009, Inga currently holds multiple certifications, including "Heart of Yoga" certificate from "Krishnamacharya Yoga Mandiram" Institute in Chennai, India, 2 year Yoga Teacher Training Certificate. 3 years Yoga Therapy Training Certificate and Bhagavad Gita Certification from Krishnamacharya Yoga and Healing Foundation (KYHF), in Chennai India. In her personal practice and teachings, Inga follows Sri T. Krishanamacharya's tradition and teaching authentic yoga style.
In her yoga classes besides asanas, Inga teaches proper breathing technique, deep relaxation, meditation, and chanting. She offers adult (beginners, mixed level, or advanced), senior and kid's yoga classes. She also offers private and group Healing Yoga sessions (yoga therapy), Workshops, Teacher Training, yoga Therapy Training, Mentorship and Kids Yoga classes at schools and Florida Yoga Academy studio.
Inga has in-depth training with  Desikachar family yogis, Virginia Williamson, Roy Eugene Davis, Erich Schiffmann and Donna Farhi. She studied at internationally reputed yoga Institutes: "Krishnamacharya Yoga Mandiram" (KYM) and "Krishnamacharya Yoga Healing Foundation" (KYHF) in Chennai, India. Inga is inspired by various Yoga masters, especially: Ray Long, John Scott, TKV Desikachar.
Currently Inga is taking 2 years Chanting Teacher Training at "Krishnamacharya Yoga Healing Foundation" in Chennai, India.
Inga is founder of Florida Yoga Academy, Holistic Yoga Therapy Academy, Genie Pants and co-founder of Best Retreats.
Memories from Yoga Teacher Training Graduation.
Memories from Holistic Yoga Therapy Training Graduation!
Inga's Stories
Inga has many stories and life lessons to share. Perhaps too many to fit on one page. Click on any of the posts below to learn more about Inga, her life and her practice.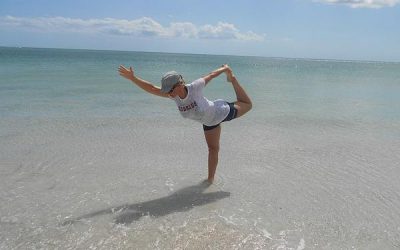 How Practicing Yoga Can Remove Obstacles In Your Life The Yoga Sutras of Patanjali says that the long-term practice of yoga can help remove obstacles in your life. Of course, this does not mean that you will no longer face challenges in life just because you've...
read more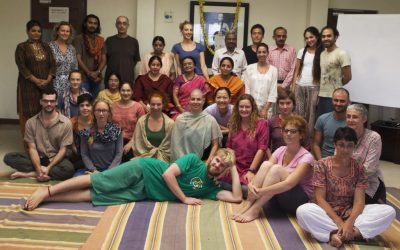 10 years ago I was a gym client, working out with the fitness machines and bored while doing so. You know how it is: you start with enthusiasm, after a month you go because you are paying the monthly fee, later on, you go to the gym less and less. You make hundreds of...
read more